URGENT UPDATE for ALL Computer Users – Please Read
If you are currently using a computer in your business or at home please read the following message.
On January 14th, 2020 of this week the US Department of Homeland Security CISA Cyber and Security issued an Emergency Directive and Activity Alert regarding a possible vulnerability on your computer.  This vulnerability has been defined as a pre-authentication issue and would allow a Bad Actor to exploit certain vulnerabilities to decrypt, modify or inject data on a remote user's connection.
The good news is that Microsoft has already released a security update to correct this issue; however, it is incumbent on you having updated your Microsoft Windows operating system via the Windows Update option.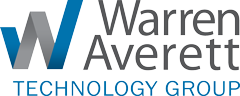 Warren Averett Technology Group is actively updating all managed clients; however, please be aware that this applies to all Windows computers, so please plan on updating all your Windows machines proactively.
Running Windows Updates is part of a robust security plan and part of Microsoft's 'Best Practices'.  If you have any questions or concerns, please don't hesitate to contact our resource desk at: Resource.Center@WarrenAverett.com or 334.386.4000 or 1.888.419.9090
Full Details can be found at:
https://www.us-cert.gov/ncas/current-activity/2020/01/14/cisa-releases-emergency-directive-and-activity-alert-critical
Back to Resources