Warren Averett Technology Group Named to Bob Scott's Insights Top 100 VAR Stars Second Year In A Row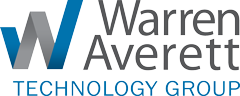 Warren Averett Technology Group has been selected as a member of the Bob Scott's Value-Added Reseller (VAR) Stars for 2019, a group of 100 organizations honored for their accomplishments in the field of midmarket financial software. This is the second year in a row that Warren Averett Technology Group has received this recognition.
Members of the VAR Stars were selected based on factors such growth, industry leadership and recognition and innovation. Selection is not based on revenue and those firms chosen represent a wide range of size and many different software publishers of accounting software.
"Each year, 100 VAR Stars are picked from the best organizations that market financial software. It is always an honor to recognize those who contribute to the development of our business," Bob Scott said.
Warren Averett Technology Group's software consultants help businesses realize the value of technology in driving growth, while streamlining cost and improving performance. Our professionals install and support proven solutions to streamline business and accounting functions, such as HR, payroll and enterprise resource planning. We proudly serve clients in many different industries and create an individualized plan to meet each client's unique needs.
"We are grateful to be recognized in this year's class of Bob Scott's Top 100 VAR Stars," said Emily Jones, Director of Operations for Warren Averett Technology Group. "We are looking forward to continued growth in our enterprise resources planning (ERP) services and software solutions by continuing to offer and support solutions that help our clients grow and manage their businesses."
Warren Averett Technology Group has put an emphasis on improving customer satisfaction and strengthening client relationship. We have expanded our service offerings to include more cloud-based solutions and currently serve more clients than ever before. As we continue to fine-tune our services, we expect our growth to progress over the next 12-24 months in the areas of cyber security, cloud hosting and ERP related services. Warren Averett Technology Group is committed to providing the highest level of service in order to ensure a trusted partnership for years to come.
Back to Resources